You can do a lot to help yourself and friends be healthier by reducing teen drug and alcohol use in your school and community. Here are some tips to get you started:
Choose not to drink alcohol or use drugs.
Decide that drugs and alcohol aren't for you — and stick to your decision.
Think about ways to turn down drugs and alcohol before you are faced with the choice. Role-play how you might respond to peers if they ask you about your choice or offer you drugs.
Involve your parents (or another trusted adult) in your choice. Ask for their help staying substance-free. This could include creating a pre-set word that let them know you need help in an uncomfortable situation, and the expected response from them in that situation (a phone call, a ride home, or something else that you agree to prior)
Find peers that are making the same decision as you about drugs and alcohol. Positive peer pressure, from friends who are making healthy choices, can encourage you to remain strong with your choice to be substance-free.
Be clear with any friends that are making a different choice that they will not sway your decision. If you feel uncomfortable with the choices your friends are making, take a break from them for a while. You can always go back if you feel more comfortable later.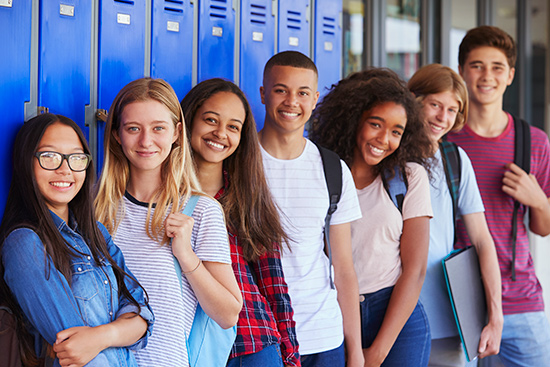 Learn more and share the facts with your friends. Often, we have been given outdated or incomplete information. Knowing the current facts can make a difference.
Tobacco/ vaping facts and information
Marijuana facts and information
Alcohol facts and information
Prescription medication misuse (taking medications not intended for you, or in ways not prescribed)
Illicit drug use- cocaine, methamphetamines, heroin/opioids,
To gain a better understanding of substance use disorder (addiction)
Check out these drug FAQs. (https://abovetheinfluence.com/faqs/)
Get Involved. Does your school have a prevention club? If not, you can help start one! We're here to help you if you are interested. Email njenkins@townofware.com for help.
Contact us, let us know that you are interested in helping your peers make healthy choices!
Check out upcoming events in your community.
Get inspired by what other teens are doing to help – check out these groups.
If you have a loved one who has a substance use disorder:
More than 1 in 4 children have a parent with addiction to alcohol or drugs, you are NOT ALONE!
Please remember the 7 C's:
You didn't Cause it. You can't Cure it. You can't Control it. But you can Take better Care of yourself by Communicating your feelings, Making healthy Choices & Celebrating yourself!