Welcome to QHSUA
The Quaboag Hills Substance Use Alliance (QHSUA) is a diverse, dynamic group of individuals and organizations that have a keen interest in substance use prevention, treatment and recovery.
We believe that substance use and mental health disorders are preventable, treatable conditions and that recovery is possible. We value all pathways to recovery and respect the wisdom of lived experience.
In the rural Quaboag Hills geographic area, the Alliance works in close collaboration with many partners who live and work in communities at the margins of three Massachusetts Counties – Hampden, Hampshire and Worcester Counties.
We believe it's up to all of us to make sure our youth have the best chance to become healthy adults and that support for individuals and families seeking recovery is widely available.
Check out the calendar of events for more information about our monthly meetings and the activities of our community partners.
PRACTICE WHAT YOU PREACH.
The teens in your life look up to you and often times will model your behavior. Make sure your new driver knows about ALL driver distractions and the possible consequences. Slow down, wear a seatbelt, put the cell phone away, and never drive after having alcohol. Back to school, sports and activities means more time together in the car, perfect time for short check-ins. Talk to teens early and often about good driving behaviors. It could save their lives and others.
You Matter! And please remember, we are here to help.
Ware Regional Recovery Center
The Ware Regional Recovery Center is committed to being a safe and welcoming space to cultivate recovery, support families and bring together the growing recovery community in 18 towns in the Quaboag Hills Region. The WRRC will benefit people and families impacted by substance use as well as those who have lost a loved one to addiction. Offerings will include multiple pathways of recovery, health and wellness services, navigation to local resources and providers, recreation, education and employment assistance, group and family support, youth recovery, and other activities
Resources for Support
In an Emergency Call 911
MA Statewide Emergency Service/Crisis Line
Baystate Mary Lane Emergency Room
Baystate Wing Emergency Room
Ware Carson Center (Counseling)
Palmer Griswold Center (Counseling)
AA (Alcoholics Anonymous)
SAMHSA's National Hotline
Domestic Violence Hotline
Suicide Prevention Hotline
Trevor Project (LGBTQ Support)
Join Our Cause
Prevention. Treatment. Recovery.
Upcoming Events
Due to the state guidelines and regulations, all QHSUA meetings are cancelled until further notice
Monthly Meeting of QHSUA
Third Monday of the month, 8:15-9:45am
Baystate Mary Lane Outpatient Center, main conference room
Peer Recovery Center Working Group
First Wednesday of the month 9:30-11:30am
Baystate Mary Lane Outpatient Center, main conference room
Monthly Meeting of QHSUA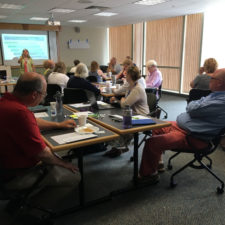 Due to state guidelines and regulations we have cancelled all QHSUA meetings until further notice.
Our monthly meetings are free and open to anyone in the Quaboag Hills region with an interest in substance use prevention, treatment and recovery. All Meeting of the QHSUA are currently We welcome your participation!
Our meetings are held on the 3rd Monday of the month from 8:15-9:45 AM in the Main Conference Room at Mary Lane Outpatient Center, 85 South Street in Ware, MA.
Maps & Directions to Mary Lane Outpatient Center
A typical meeting agenda includes updates and discussion about local and regional projects, ways to assess emerging trends or needs, and how we plan for and evaluate activities in the region. We discuss prevention work, local data, treatment resources and gaps in services, recovery supports, and activities such as outreach, fundraising and community education
We may have a guest speaker or 'mini-training' as part of the general meeting. At least once per year, we invite our state legislators to attend. We want them to better understand the region's unique needs for policy and financial supports on substance use.