Parent-Teen Driving Pledge
Start the conversation and help maintain Safer Teen Driving in the Quaboag Hills.
Having regular conversations about safety, practicing driving together, and leading by example go a long way in ensuring your teen makes smart decisions when they get behind the wheel.
Having a Parent-Teen Driving Pledge that puts your rules in writing to clearly set expectations and limits can help. Work with your teen to outline hazards to avoid and consequences for breaking rules. Keep it on the fridge and update it as your teen gains experience and more driving privileges.
WHAT WE SAY AND HOW WE SAY IT MAKES A DIFFERENCE
We all can help to lead the way toward ending the opioid epidemic by using language that de-stigmatizes the disease of substance use disorder. JOIN US and TAKE THE PLEDGE to stop the stigma associated with addiction.
We pledge to treat all people with a substance use disorder with dignity and respect.
We pledge to talk about addiction as a chronic illness, not a moral failing.
We pledge to be leaders in reducing stigma and promoting recovery from this disease.
WORDS MATTER! And please remember, we're here to help.
There is a lot 'cooking' in the adolescent brain. Harmful substances like tobacco, nicotine, alcohol,marijuana and other drugs turn up the heat. By creating environments that "turn down the temperature" for youth, we can prevent problems from boiling over or even starting to simmer. Just like we  turn down the heat on a stove, communities can keep youth from harm by making sensible changes.
We understand that talking with your teen about alcohol and drug use isn't easy. If you are struggling to start a conversation about substance use with your child, you aren't alone.
Perhaps the most important thing to keep in mind is that you are your child's most valuable resource when it comes to preventing substance use. Research backs it up: teens whose parents talk to them often about substance use are less likely to use drugs or drink alcohol.
Just remember, there is help. Here are some basic tips to get you started:
Start talking. Keep talking. Find "teaching moments" in your everyday life.
Start a conversation about substance use when you and your child see a character on a TV show or in a movie drinking alcohol or using drugs.
Give your child examples of drug and alcohol use that hit close to home. If you know that your child's classmate was caught using drugs, bring it up with him right away. Talk about the consequences. Ask your child how she/he feels about the situation.
Talk about celebrities or athletes who are having drug or alcohol problems. This is a great way to start a conversation with a teen. For example, you can ask your child what she/he thinks about Demi Lavato's recent struggles with substance use.
Check out the "Talk.They Hear You" campaign videos. PSAs, and other resources: https://www.samhsa.gov/underage-drinking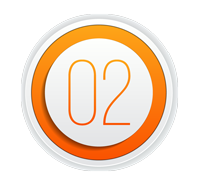 Ask questions. Encourage your child to ask them, too.
Ask open-ended questions that will get your child talking about what she/he knows and how she feels about drug and alcohol use. For example, "Is there anything you'd like to ask me about when it comes to drugs and alcohol?" Try not to ask questions that can be answered with a simple yes or no.
Tell your child that you will do your best to answer any questions she/he has, and that you want to know what's on her/his mind.
If you don't know the answer to a question your child asks, don't panic! Use the moment as an opportunity to find out the answer together.
Be prepared to deal with tough questions. Parents are often thrown by questions like, "Have you ever done drugs?" or "But I see you drink alcohol, so why can't I?" Think about how to answer questions like these in advance.
https://drugfree.org/wp-content/uploads/2013/02/How-to-talk-to-your-kids-about-drugs-if-you-did-drugs.pdf
If your family has a history of substance use disorder (addiction or alcoholism), share that information with your child.
Children with genetic links to addiction have an 8 times higher likelihood of developing an addiction compared to their peers.
Children with a family history of addiction can counteract genetics by waiting until they are 21 years old (or older) before initial use. This does not mean that waiting until someone is 21 guarantees that they will not become addicted, but it does reduce the likelihood to less than 10%, or the same as their peers who waited for first use.
Have a conversation, not a confrontation.
Make sure your child has your attention. Turn off the television and put away your cell phones.
Choose a time and a place that's comfortable for you and your child to talk.
Multiple short conversations over time are easier than a single "big talk"; try to talk at least every few months or in rhythm with the school calendar or other seasonal events
Listen to your child. Let them talk, and respond to what they say. Remember not to "talk at" them or make them feel judged.
Make clear rules.
Tell your child that drug or alcohol use won't be tolerated.
Explain to your child that you are making rules to keep her safe.
Be clear about the consequences of breaking the rules in advance, and be sure to consistently follow- through on those consequences.
Be clear what the family rules are, but also that your child should report any infractions to you personally, rather than allowing rumors or other reports to be how and where you learn of any incident. This allows for a conversation about an incident, rather than your child choosing to hide things from you, which can lead to bigger problems.
Acknowledge when your child is following the rules, be sure she knows how proud you are of her healthier choices.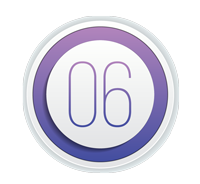 Teach your child how to say "no" in ways that help them feel strong and empowered.
Role-play with your child. Set up a situation where your child is at a party and someone offers him/her drugs or alcohol. Help him/her practice saying "no."
Offer suggestions/reasons your child might use for why 'no' is the best answer for them. "I'd get kicked off the baseball team", "My uncle is a cop in town", "My mom would kill me", "My dad will take away my car for a year if I got caught", etc.
Additional resources are available that give examples of different ways to turn down drugs or alcohol. https://www.samhsa.gov/underage-drinking
Talk with your child about peer pressure. Remember, there can also be positive peer pressure, to make good decisions, when you choose to be with peers who are making healthy choices.
Provide your child with ways to communicate with and access you in the event they are in an uncomfortable situation.
Ask your child to check in with you while they are out with their friends, this offers them a chance to let you know how things are going.
Have a predetermined word that lets you know when they need your help in a situation, maybe it means you will call to check with them, or that you will come get them, or that you will tell them they need to be home soon.
Something that will allow them to extract themselves from the situation, or ask you to help them get out safely.
Allow your child to use you as an excuse for needing to say no in a situation. This could be "my mom would kill me for doing that", or "my Mom says I need to be home in 10 minutes", or "my Dad will still be up when I get home", or even "my Mom has a drug test at home, and she will use it on me if she thinks I've done that. We'd all get in trouble then"
Remember, the first conversation you have with your child should never be the last. Once you've started talking, it's your job to make sure you keep talking.
Get the facts! Your child will listen more closely if they know that you have done your research and know about current substances and their use. AQ lot has changed in the past 10 years with respect to teen substance use and the types of products that are available.
Help for discussing substance prior to use
Help if your child is experimenting/ initiation stages of use
Have a conversation, not a confrontation.
Do not start this conversation while your child (or you) are drunk or high.
Remind them that you are coming from a place of love and concern, that their long-term health is important to you.
Be clear about your expectations going forward, set clear and defined boundaries and rules.
If you set a consequence, be sure to follow through.
https://drugfree.org/landing-page/get-help-support/
Help if your child has a substance use disorder (addiction)
Seek help for your child, through a primary care provider, Recovery Coach or support hotline.
Seek support for yourself and your family members, through family support groups or online forums
Do not give up hope, Recovery Happens