We can be a model and help to lead the way toward ending the opioid epidemic by using language that de-stigmatizes the disease of substance use disorder.
That means using terminology that recognizes that substance use disorder is a chronic illness, not a moral failing, and people can and do recover.
Anti-Stigma Pledge
I Pledge to stop the stigma associated with addiction.
Words Matter.
I believe that the words I use in talking about substance use disorder are important in reducing stigma.
I pledge to treat all people with a substance use disorder with dignity and respect.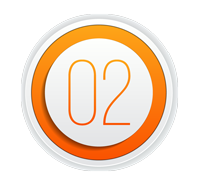 I pledge to talk about addiction as a chronic illness, not moral failing.
I pledge to be a leader in reducing stigma and promoting recovery from this disease.
NACCHO Funding in Hampden County
The National Association of County and City Health Officials (NACCHO) has provided an 18-month, $500,000 grant to Hampden County for the implementation of overdose prevention strategies across rural and urban parts of the county.  The NACCHO grant supports the work of 4 key partners: Gandara Center, Mercy Medical Center, Quaboag Hills Substance Use Alliance,  and Northampton Drug Addiction and Recovery Team (DART).  The goals are to increase the use of harm-reduction strategies, increase access to appropriate treatment, and reduce the number of overdose deaths. The Public Health Institute of Western MA is providing administrative and convening support on this grant.
Substance Use Disorder, like cancer and diabetes, is a chronic disease and should be treated like one. Unfortunately getting treatment for the disorder is stigmatized, keeping people from seeking help. Today the opioid crisis is killing people in Western Mass at an alarming rate. Help "break the stigma" – get the facts on substance use disorder and Narcan, and find treatment options and related resources. The difference could mean life or death of a loved one.
Learn more about a broader Break the Stigma campaign funded by NACCHO and find resources for treatment and recovery on 413Cares.
What we say and how we say it makes a difference.
Non-Stigmatizing Language
Person with a substance use disorder
Stigmatizing Language
Substance abuser or drug abuser
Alcoholic
Addict
User
Abuser
Drunk
Junkie
Babies with an opioid dependency
Addicted Babies/Born Addicted
Substance user disorder or addiction
Use, misuse
Risk, unhealthy, or heavy use
Person in recovery
Abstinent
Not drinking or taking drugs
Treatment or medication for addiction
Medication for Opioid Use
Disorder/Alcohol Use Disorder
Substitution or replacement therapy
Medication-Assisted Treatment
Positive, negative (toxicology screen results)
To gain a better understanding of substance use disorder (addiction)
Check out these drug FAQs. (https://abovetheinfluence.com/faqs/)
Get Involved. Does your school have a prevention club? If not, you can help start one! We're here to help you if you are interested. Email Brandon at bmilton@townofware.com.
Contact us, let us know that you are interested in helping your peers make healthy choices!
Check out upcoming events in your community.
Get inspired by what other teens are doing to help – check out these groups.
If you have a loved one who has a substance use disorder:
More than 1 in 4 children have a parent with addiction to alcohol or drugs, you are NOT ALONE!
Please remember the 7 C's:
You didn't Cause it. You can't Cure it. You can't Control it. But you can Take better Care of yourself by Communicating your feelings, Making healthy Choices & Celebrating yourself!